I'm back from my Tennessee vacation and adjusting to life that does not include glasses of Apple Pie Moonshine and seeing Dolly Parton three times a day.
Luckily I found this visual metaphor to help articulate my true feelings about being back at work every day.
So why do I like Tennessee so much? Because, it's just so real. Irony doesn't exist and people are too poor to be precious. For example, I saw this dude at the Dolly Homecoming Parade in downtown Pigeon Forge at stop light #4 (because that's how they name streets there)
Someone needs to email this pic to Hitachi with a note that reads: Japanese Electronics Are No Joke. Dude wasn't trying to make a statement about analog video. Dude was just trying to videotape Dolly in all her wonder riding down the street on a huge water themed float.
I mean come on – why WOULDN'T you want to have constant access to footage of this woman?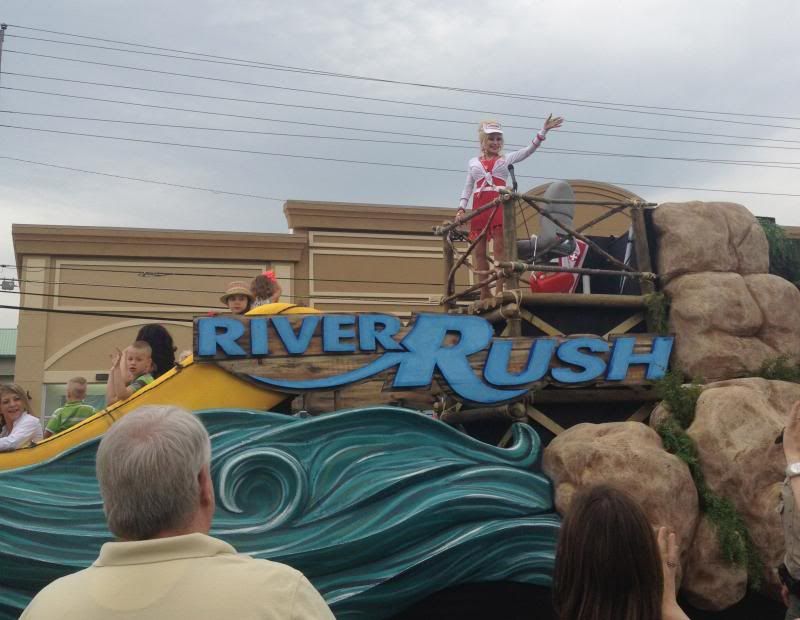 Sure Tennessee's ideas on nutrition are archaic and unhealthy. They have three sizes of soda there all of which are waaay too much soda. Pictured below is a "child's size" and a medium. The child's size is 16oz. The medium is 32 oz. Aaaand it comes in Styrofoam.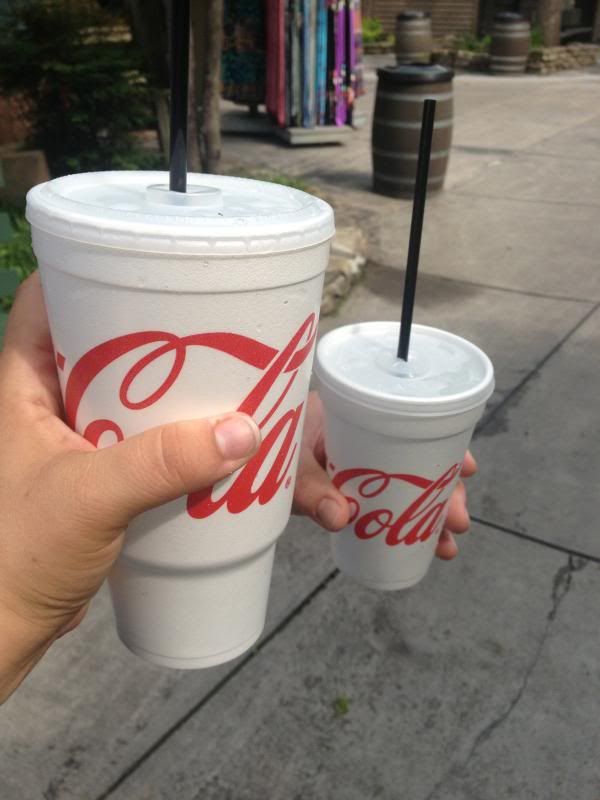 But like everything where there is bad…there is also good.
Ahh Waffle House. If only we had a REAL Waffle House. This is not a place you go to experience culinary wonders. It's a place you go between 1-5am to get a fast efficient meal to sop up the copious amounts of whiskey and moonshine you've poured into your gullet. And boy is it efficient. The waitresses here don't have time for your drunk ass. You order, you eat and you get the fuck out. For $6, I got a breakfast sandwich, hash browns and a vat of Sprite all inside of 15 minutes. GENIUS!
I also found this in Tennessee
It's country Jon Snow. Can you see the delight in my drunk eyes? I mean COME ON. HE LOOKS JUST LIKE HIM.
I totally creeped him the fuck out when I asked to take a picture. He was like, "You REALLY like that show huh?" I nodded and then asked him to spoon me like Egret beyond the Wall. He laughed uncomfortably then slowly backed away from me like Davos when he saw Melisandre birth that black smoke baby.
Oh well.
I'm happy to be home in SF and I'm excited about the arrival of SUMMAH and all the fun that comes with. I'll be doing some GREAT stand up shows so come out and laugh at me in real life.
We will be invading the Punch Line in SF once again on June 4.  I'll be hosting some amazingly talented women including our headliner MARGA GOMEZ! Tickets are on sale now via Live Nation, Punch Line box office (415) 397-7573 & Goldstar. Use code word LADIES for special discount.
I will be opening for the nicest dude in comedy Jimmy Pardo at Rooster T Feathers in Sunnyvale June 7-9. Give the ladies at Rooster's a call (408) 736-0921 or visit the website for tickets and showtimes.