Yeah, I know. It's been a while…but look at this Chinese scientist frolicking in a pile of baby pandas. How can you possibly be disappointed in me when we are sharing this adorable moment?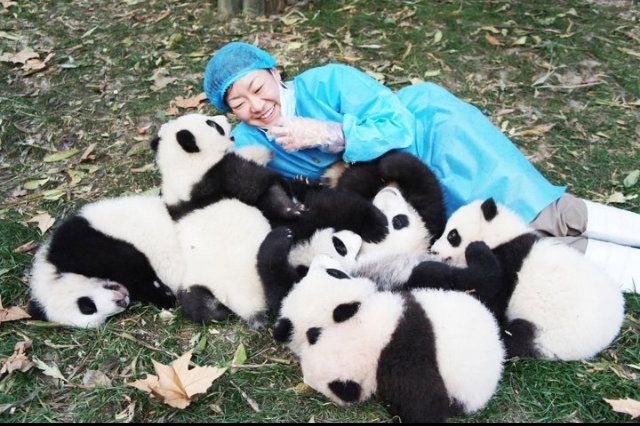 There we go. Now you're smiling….you are so pretty when you smile. This post is dedicated to San Francisco. I spent a lot of time away this summer handling some pretty bummer shit.  But like the song says, I left my heart here.  I've spent the last month falling back  in sweet sweet love with this ugly beautiful bitch.
On With the Show….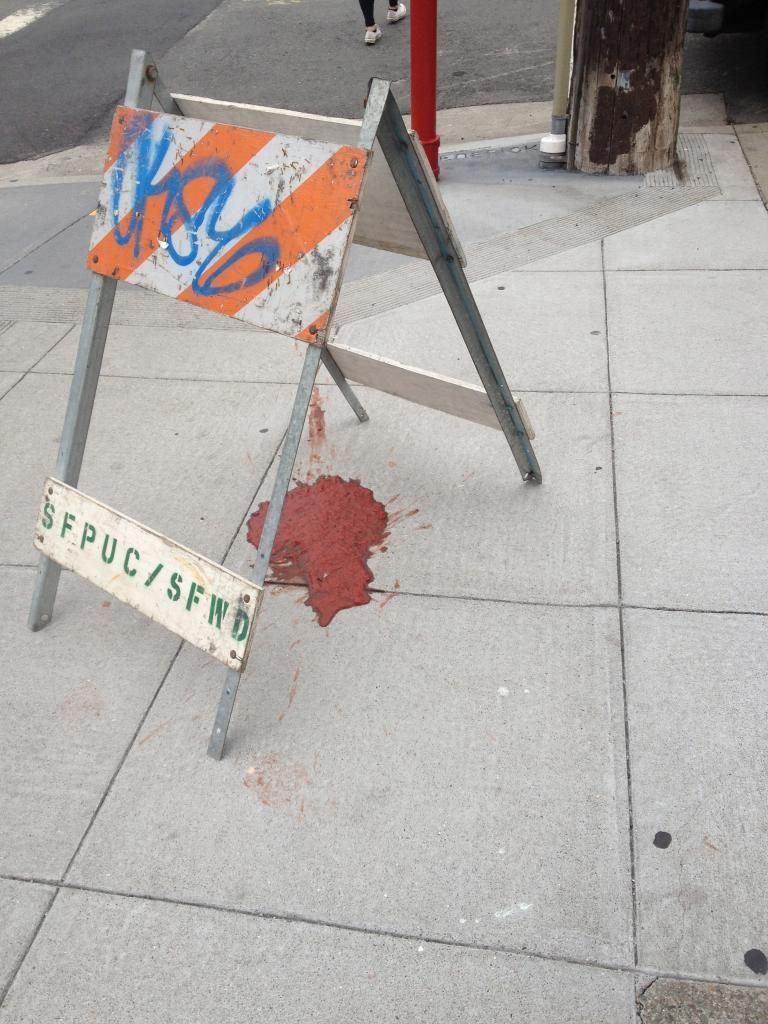 In Cole Valley, someone spills a jar of spaghetti sauce on a Saturday two blocks from the bougie cheese store and the city is on that shit before a well manicured French bulldog even gets a chance to sniff it.
Four blocks away on Haight & Belvedere, I'm stepping over odoriferous human garbage with Parvo ridden puppies eating two day old Thai food right off the sidewalk.
This might be part of the problem …

*Not pictured: A ziplock bag of red grapes with the word "ORGANIC"  handwritten in friendly capital letters with a smiley face.
"I apologize if the cereal is stale" ARE YOU FUCKING KIDDING ME?
You know when you go to a national park and they are like, "Hey while you are here, can you NOT feed the squirrels and the deers and stuff? Cause like we want them to stay wild, to know how to fend for themselves. How to get food, where to hide, how to build shelter and shit. It's just super important for the integrity of the species." Yeah? Makes sense right? Why the fuck aren't we applying that rule to Haight St?  Seems simple enough to me.
And then there was this…
MUNI is late,  you've got a half-gallon of ice cream in tow that's at risk of serious meltage – what do you do? YOU EAT THAT SHIT. That's right ladies and gentlemen. That's an ENTIRE HALF-GALLON of mint chip ice cream. This local hero is going to town with a REAL spoon. I like to think she keeps it in her purse or in a special pocket of her windbreaker for occasions just like this.
OR maybe she's just a fucking G who stopped by Safeway ON PURPOSE to buy AN ENTIRE HALF-GALLON of ice cream just for good old fashioned binge eating IN PUBLIC. On the real, it doesn't matter because whatever the reason,  she is the wind beneath my wings.
Oh the Festivals…
When did mustaches become the new bacon? People are putting mustaches on everything these days — mugs, straws, cars, doors, shirts, glasses, cupcakes, band-aids, tattooed on the inside of index fingers….ugh. It's terrible.
There are only four places we need mustaches – Sam Elliot, Paul F. Tompkins, Kirk Fox and a few select Dads. That's it. Sincere mustaches only. Ironic mustaches are at a capacity. Fake mustaches for the sake of irony are just played out.
This picture was taken at Outside Lands in August. There is some band called Mustache Harbor that passes out mustaches to everyone in the crowd. Here's the thing about fake mustaches, they DON'T look good on everyone. You can't just slap one on and be like "OH LOOK HOW CUTE AND FUNNY I AM"  Check out Exhibit A up there. Pootie Tang and Mr. T weren't fucking around either. They were going hard on everyone in that line in a way that only sassy black girls in fake mustaches can.
Speaking of bacon…
FUCK YOU APPLEGATE FARMS! Nobody tells me when to eat my bacon. I bought AND consumed this shit on a Wednesday just to prove a point.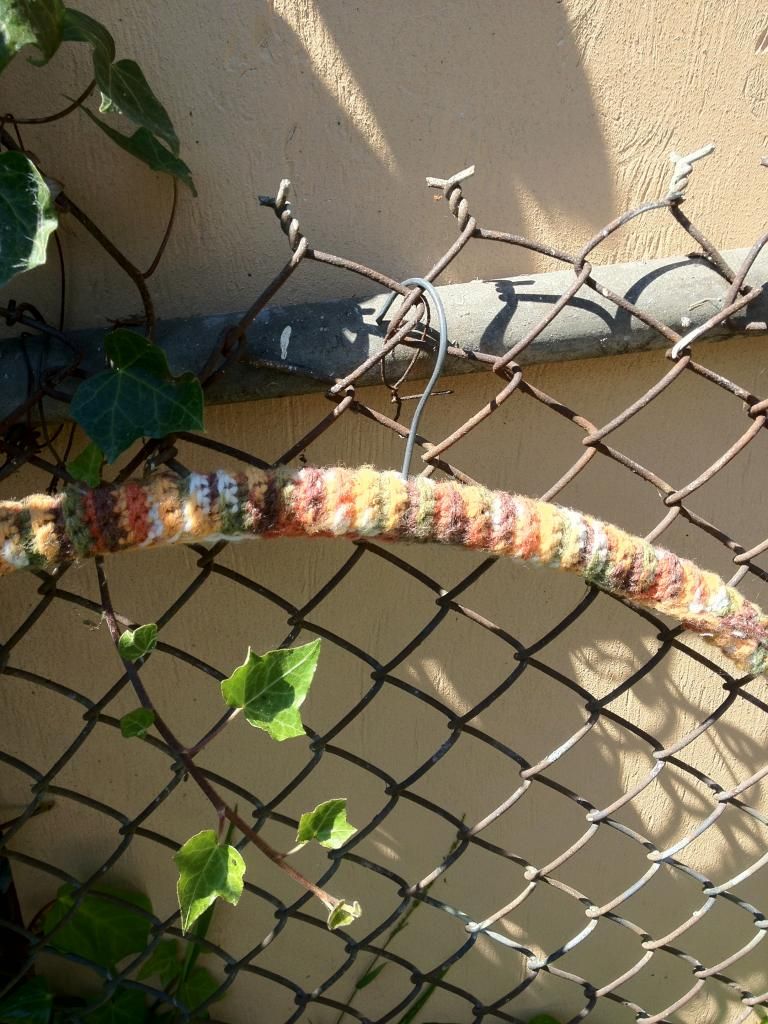 Laziest yarn bomb ever. Kill yourself.  I told you this "artform" was fucking stupid. It was invented by bored grandmas in the '70s looking to disguise their toilet paper and clothes hangers in new and creative ways.
And Finally….
This isn't SF related but we all know how much I LOVE R.Kelly and it's my eternal brother in hate, Matthew Africa's birthday so I feel it's appropriate to include this.
THE LOVE LETTER CRUISE NEVER HAPPENED.
I for one am devastated. I wanted to go on that cruise so bad. I came *this close* to launching a kickstarter campaign to raise the money so I could go. I resigned myself to just reading about how awesome it was. Alas, no one got to step on the seas of love with R-uh.
Fear not Kells won't leave you hanging he's absolutely rolling out the next 32 chapters of Trapped in the Closet on IFC starting next month. There is nothing I love more than RKelly singing about midgets, infidelity, nosey neighbors, gay love, southern slack jaws, hoes, pimps, cops and crazy ass pastors.  Get caught up here.
I hope you enjoyed the post….Sorry I left you for so long. Just think of this next time you miss me.
Oh and if you want to see me in person don't forget to click that link over there that says STAND UP.  I perform jokes and stuff.