"Next week on Gay Eyes and the Serial Killer, your favorite ODD couple takes a trip to the SFMOMA!"
Dude on the left  IS a shining example of Brent Weinbach's GAY EYES joke.  Dude on the right is mentally debating whether to kill, dismember and cook me into a hearty blood red wine stew OR slowly skin me alive by cutting sections off and force me to sew them into a patchwork lady skin suit while he spins around with Gay Eyes tongue darting creepily about, yelling, "WHERE ARE THE BOYS? WHERE ARE THE BOYS? …… COUS-COUS!"*
*Seriously, watch the Brent Weinbach video linked up there – it's a fucking AWESOME joke. The first time i heard him tell it, I spit my entire drink on a stranger. Good times. Good times.
In Other News….
Fur Vests. File Under: Things Big Girl's Shouldn't Wear. Listen, I'm a big girl. I'm all about being confident and rocking what you want BUT you need to know when to say when. I saw a girl at Too $hort a few weeks back rocking one of these shits all zipped up the front. She looked like she waddled into a Build-A-Bear workshop mistaking it for a Lane Bryant. Somewhere a five year old girl is crying because she left the biggest teddy bear she's ever seen at the food court and it's STILL not been returned to Lost and Found.
Men, I know the Giants are currently the World Championship Giants but please for the love of God consult with one another about your head wear choices before meeting up for a night on the town. There is nothing more annoying than a group of 30+ year old dudes all wearing the EXACT same black and orange baseball cap hanging out together.  It's causing problems for us ladies. It's also making you look like an asshole and killing the possibility of us laying you.
Lady to Lady Friends: "I just met this cute guy at the bar."
Lady Friends to Lady: "Oh word?"
Lady: "Yeah he's over there in the Giants hat"
Lady Friends: "Um, which one?"
Lady: "Shit. I dunno. They kinda all look the same from here."
Lady Friends: "Yeaaaaaah, not cute. They look like they got lost on their way home from little league practice. Losers."
Lady: "Yeah, you're right. I'm kinda buzzed…I should probably just go make moves on that guy with the shitty mustache … at least I can see his eyes."
I failed the pot question on Qrank. I call bullshit.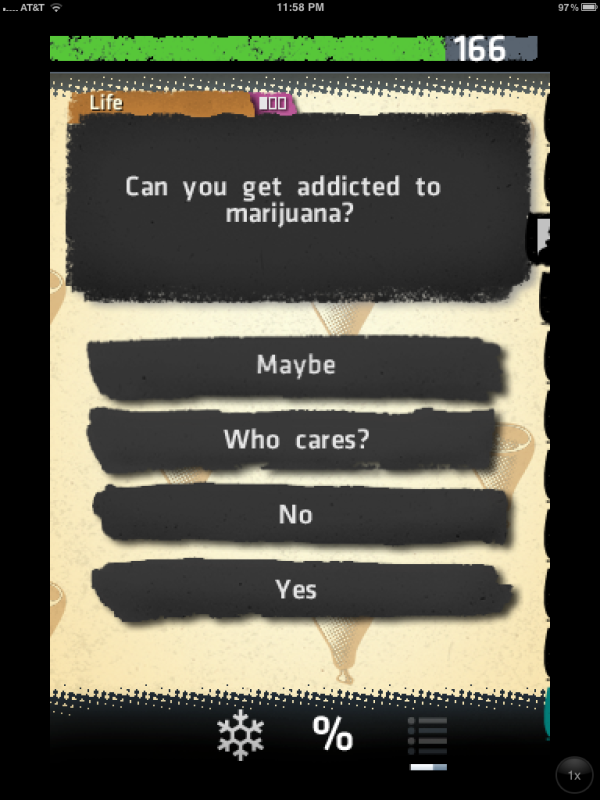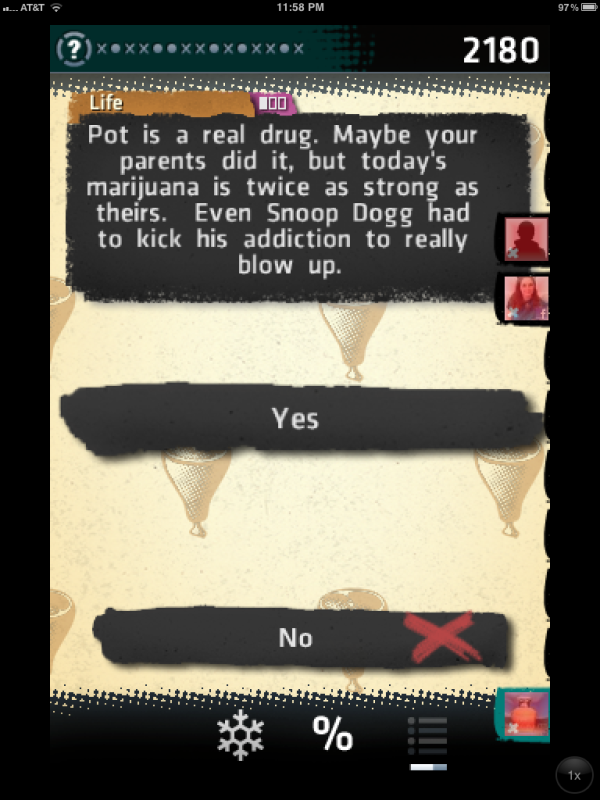 Let me make you laugh live and in person,

April 6th 8pm at Rooster T Feathers in Sunnyvale, CA

. I'm competing in the semi-final round of their New Talent Competition. Mama wants to win a week of club work and I know baby wants to giggle…..so come out and support live comedy!