That's right ladies, Spanx for men. V-neck compression tees keeping pot tits and silver dollar man-nipples wrangled. Dreams DO come true.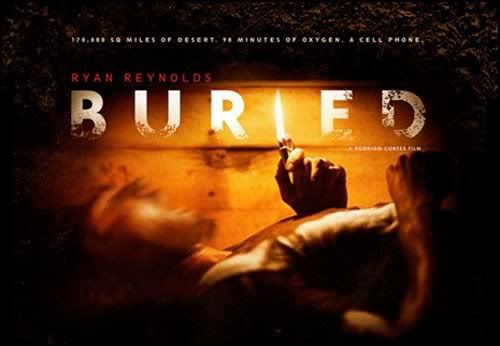 Buried - Ryan Reynolds all sweaty locked in a box sounded like a good idea for a movie. I knew I was taking a risk going to see it but figured that as long as there was room for him to squirm around he'd most likely be taking his shirt off, getting the fuck out of that box and kicking some ass. What I wanted was this and what I got was just a bunch of this and this. Literally. Not to be a dick and spoil this movie for you but NOTHING FUCKING HAPPENS. It's and hour and a half of Ryan Reynolds wearing a shirt, crying, making phone calls, leaving pointless voice mails and generally not doing anything proactive to get out of the box. I was elated when he was finally crushed by dirt and the end credits rolled.
"OMG that's longer than I've been alive" - The smug gay teenager at Target when I told him I've had my nose pierced for 18 years.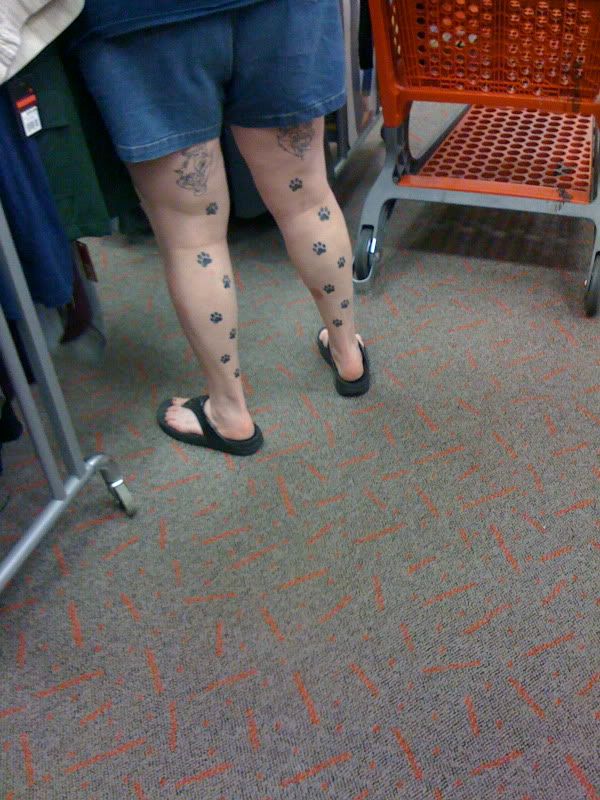 And the award for tattoos that reek of loneliness and a life of solitude goes to……creepy lady shopping with her elderly mother for shorts with an elastic waistband in a fabric that breathes!!
I've seen some shitty tattoos in my life but these are by far the shittiest.