Paris: Everyone says Paris is sooooo beautiful. It's actually a country full of chain smoking uppity assholes who drive like maniacs and listen to a lot of shitty house music. The cheese is great and there are some fantastic desserts but that's about it.
Ambien Dreams : I'm an insomniac so I gets with the Ambien from time to time. Most of the time it's pretty awesome. Sometimes though shit gets a little weird. I have crazy ass dreams, super animated, bizarre shit with retarded dialog. At least I'm not sleep eating or sleep fucking which are evidently actual side effects people experience.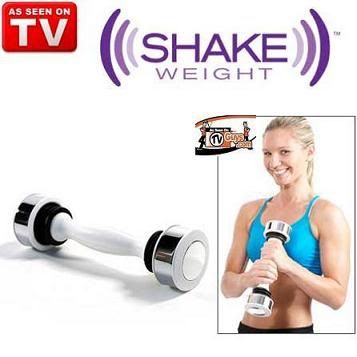 Shake Weight: Have you seen this commercial? Scientific research shows that giving hand jobs (err, Dynamic Inertia) increases muscle definition in one's arms. If you don't have time to jerk off a real person you can use this contraption to "shake" away the excess fat hanging from your biceps. If I had more free time, I'd spend it overlaying Beavis & Butthead audio over this video. Uh huh, huh, uh, huh, uh, huh, huh, huh.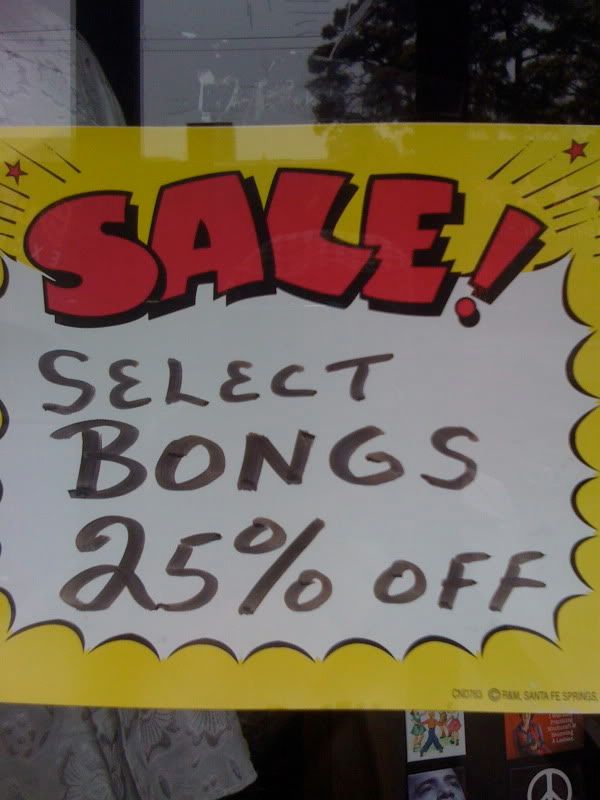 This sign is just one of the reasons why I love living in the Upper Haight (so long SOMA!). I remember when you had to use the word "Water Pipe" when you went into a head shop. Weed culture is so prevalent these days you can walk into a head shop, buy a discount bong, tell them its "for here" and then start shoving weed into it immediately. God Bless America!
I didn't think it was possible for a video to be gayer than this. I stand corrected.
HOLD THE PHONE!!!! I FORGOT ABOUT THIS ONE, SWEET JESUS! THIS ONE TOO!
I'll leave you with a palate cleanser …..
Listen to RAAAAAAAANDY's brilliant new track entitled AAAAAAAANGRY!