Britney Spears: Dude. Pregnant?Again? Jeez gurl, we all like to get down with the get down but dang, use something to protect yourself. Didn't you just pop out a freakin' kid like 3 months ago? Is KFeds dong magical? Why is he knocking bitches up left and right? So much for that whole smoking pot makes your sperm retarded. His shit must be like mutant power sperm. All I know is Britney better hide her sister cause KFeds is proving to be ruthless. I got 5 bucks on KFeds pullin' an RKelly on that shit.
(photo yoinked from A Socialite's Life)

Yo Mamma Please someone get Wilder Valderrama off my TV. I can't bear to hear his ambiguous Latin accent any longer. Anyone else besides me call bullshit on that accent? All I am saying is I think he has been playing Fez a little too long. Um and can we talk about this show for a minute? I can't think of a wacker concept. Do we really need 30 minutes of dumb ass Yo Mamma jokes? Who made Wilmer an authority on charging? Did he really spend all That 70s Show bread already? I guess I haven't taken the whole Lindsay Lohan factor into account. She does do a lot of blow. But still, it's been over for a while now. She's moved on. The kids on this show can't diss their way out of a paper bag. I know A LOT of people who will cap circles around the chumps on that show. Hell even Google has better jokes. I typed in "Yo Mamma" and found this which made me laugh about 15 times harder than any episode of Yo Mamma I've ever seen. Oh also can someone tell me when charging became the same thing as battle rapping? Like on the real when was the last time you rolled up on fools clowing on each other in an organized fashion. Last time I checked dissing the homies was just some shit that happened when someone got cute for a second and needed to be reminded they were a bitch. Am I wrong?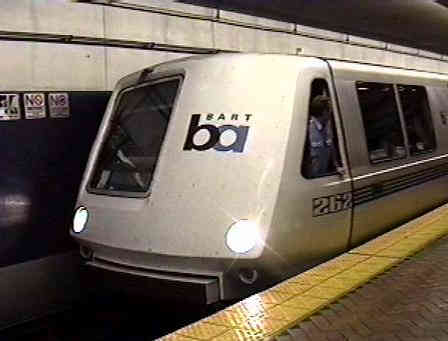 BART Trains
Why is it that the last BART train from Oakland to SF ALWAYS smells like shit? And I don't mean metaphorical shit. I mean like actual shit.
PLAYER OF THE WEEK:
Conceit aka The Toothless Wonder

There are photogenic people and then there are un-photogenic people. Lucky for Conceit, he can rap his ass off because he certainly falls into the latter category*. I'll let the images do the talking. On the real, peep game and cop Conceit Wasted Talent! In Stores Soon!
http://www.myspace.com/conceit
http://www.myspace.com/gurpcity

*it should be noted that just because he doesn't always photograph well it doesn't mean he is unattractive. Conceit's mom thinks he's handsome and that is all that matters!